TOP>Annual Events:Annual Scheduled Events:The Great Buddha Festival in Kyoto
The Great Buddha Festival in Kyoto
May 5th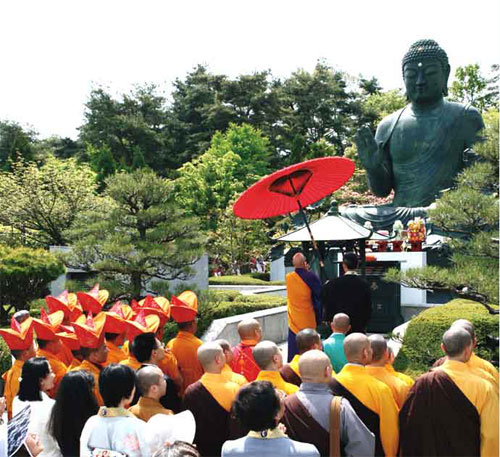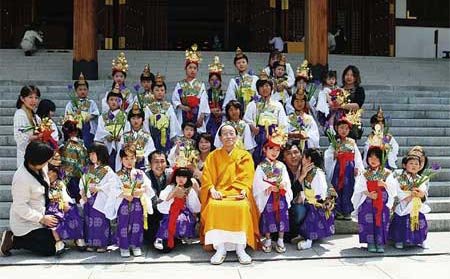 The Great Buddha Festival, held on May 5th of each year, gives thanks to the Great Buddha of Kyoto (7.5 meters high) enshrined in the Agon Shu Honzan Main Temple, for his protection and blessing. Since this day happen is Children's Day as well, the sacred water blessing for children is held on the same day.
Agon Shu has held this festival for the past 23 years just as it has Hoshi Matsuri, or the Fire Rites Festival.
Copyright (c) Agon Shu. All Rights Reserved.